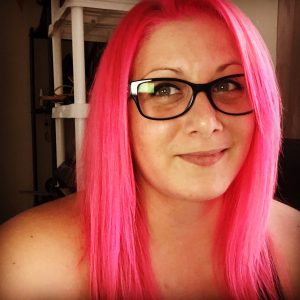 After moving across Georgia twice while in college, I graduated in 2004 from Kennesaw State University with a Bachelors of Art in English. Since my graduation, I've continually applied my writing and editing expertise to both online companies – e-commerce and marketing – and independent contracts.
Recently relocating to Nashville from the beautiful Pacific Northwest, I've continued to connect with professionals in the area who are interested in updating their website and stepping up their marketing game! If you've been wondering how you can have your website better reflect your company, let me help you develop a strategy that works within your dedicated budget.
Meredith's Past Marketing & Writing Experience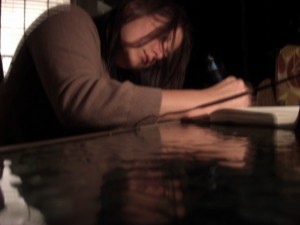 In 2008, I worked for an online furniture retailer located in North Metro Atlanta, where I was first introduced to Search Engine Optimization (SEO) and online content marketing. Using my knowledge of the English language, I crafted unique, keyword-rich copy for individual products, product lines and higher-tier pages on alternate sites.
Since this first introduction, I honed my skills and continued working part-time in the online industry for several other clients, as well as working as a proofreader and editor for a diverse, multicultural online magazine, where she quickly went from an intern to the Managing Editor, working closely with the writers and CEO to coordinate article assignments and online submissions. During these contracts, I learned about website design and coding, online public relations and publishing options, e-book creation, photography and photo editing, and social media game design.
Recent Content Marketing & Writing Experience
In 2014, I worked for a local Atlanta marketing company as an online content writer, where I updated my experience with key SEO tools, including Google AdWords, Google Analytics and Webmaster Tools. During my experience with this company, I developed targeted, keyword-rich website content, audience-focused social media posts and client-centered blog posts.
Most recently, I have been working with several start-up and established businesses, including:
A start-up tourism company, managing the website re-design, developing content, and creating an ongoing content marketing plan
A yoga studio in Midtown, Atlanta managing their WordPress backend, blogging, creating website banners, and managing Google ad campaigns
A business consultation firm in Atlanta, GA providing website development, SEO incorporation, and ongoing business expertise to external clients
A full-service, independent website and marketing agency in North Georgia developing website content and incorporating SEO keywords and tags.
An independent marketing, branding and consulting firm located in the heart of Atlanta creating email campaign copy, social media marketing, blogging, editing and more.
Just for Fun & Bragging Rights
While desiring to work in the marketing and publishing industry, I'm also a writer and an editor for several up-and-coming new authors. What started as a hobby during my early school years became the overall arch of my life through high school and college. I've written works for the The Young Author's Fair in Georgia, created a composition of original poetry which spans several years and am currently working two different manuscripts for full-length novels.
One of those novels is a fantasy-based nonfiction novel that takes place both in a video game and in real life, and intertwines music along with photography into the text. I continue to update the manuscript, which is currently at 50,000 words.
I am also a jewelry designer and own Gracie's Gems, where I sell custom, handmade necklaces, earrings, bracelets and rings. I enjoy painting and drawing with charcoal in my home studio, which also doubles as my office, and I am an avid yoga practitioner.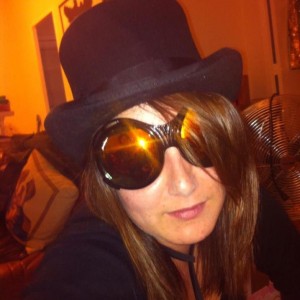 Other interesting facts about me include:
Avid gamer for 10+ years (mostly PC games)
Personally assembled gaming desktop computers
Adept at template, logo and graphic design
Ardent reader; typically enjoys fiction, mostly fantasy-based, though also enjoys satirical and classical works
Explored all of the Western United States before age 15
Spanish – intermediate; French – basic
Loves swing dancing
Star Wars nerd; interactive R2D2 sits in living room
Dragon*Con and cosplay enthusiast
Contact Meredith for Online Content Marketing Services
I enjoy exciting and challenging projects, and I am always available to discuss future business partnerships. I am an SEO and technology-enthusiast, staying abreast of the latest Google algorithm updates and newest marketing tactics to stay ahead of the curve.
Whether you're interested in learning how to update your current content marketing plan or are starting an online business from the ground floor, I'm here to help you plan and execute strategies that will increase your company's online visibility, drive traffic to your website and encourage business conversions with measurable ROI. Reach out online or via telephone at 770-713-3782 to learn more about how my expertise and services can benefit you and your company.
Hello